Featured property to rent in Thailand on Thailand Rentals
From luxury private villas to serviced apartments & condos or town houses, we've got your Thailand accommodation needs covered...
The best places to visit in Thailand
The most popular cities and resort towns in Thailand to enjoy the perfect holiday. Choose your desired location for the best vacation rental property from below.
Thailand Villas for Rent
Everything You Need to Know about Thailand Villas, Condos, Apartments, Houses and Rental Property
What makes Thailand a mind-blowing tourist destination? This beautiful country is home to impressive landscapes, white sand exotic beaches, shimmering temples, lush green mountains, engrossing wildlife, inspiring food scene, thrilling adventures, vibrant culture, and bursting nightlife. Luxury Thailand villas also play an important role in making this country a dream tourist destination.
Thailand offers the best travel experience for every style and budget. You cannot ask for better entertainment, recreation, adventure, excitement, serenity, and rejuvenation. However, the quality of accommodation that you choose can make or break your Thailand vacation. You need to select one of the best Thailand holiday villas to make your trip an unforgettable experience.
Thailand Rentals has put together a list of the most impressive Thailand villa rentals, where you can experience the ultimate form of relaxation and comfort. Ranging from multi-bedroom Thailand luxury villas and houses to apartments with self-catering facilities, you can come across many options to choose from.
We have chosen the best villas in Thailand with world-class amenities and services after extensive research and analysis. If you are on the lookout for the most attractive and inspiring Thailand rentals, you can easily find one from our list. We help you an informed choice from a pool of top-quality villas for rent in Thailand.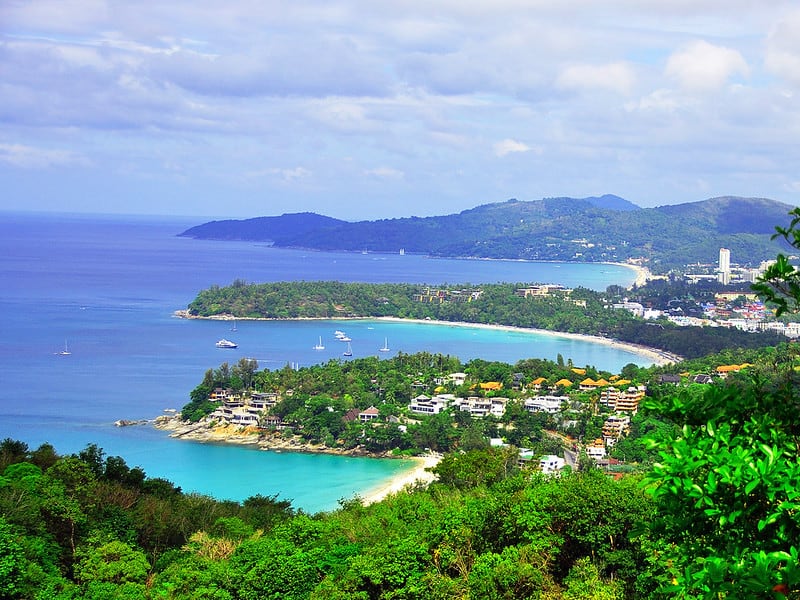 Phuket Villas for Rent
Offering a stunning range of attractions and unparalleled entertainment, Phuket takes you into a different world altogether. There are endless choices for a traveller. Luxury Phuket villas redefine service and relaxation in many different ways. Most Phuket holiday villas are situated in exotic locations on the island.
Thailand Rentals makes you familiar with the most prestigious Phuket villa rentals available. You can relax and unwind after a busy day in one of our chosen villas in Phuket. Providing up-to-date information, guidance and support, we take care of your accommodation needs perfectly.
Known as the Pearl of the Andaman Sea, Phuket offers everything you can expect in a dream destination. This island boasts clear blue skies, astonishing natural attractions, a stunning coastline, perfect nightlife, exotic beaches, a wide array of adventurous activities, and more. This beautiful island offers a lifetime experience for each visitor.
Some of the finest places and attractions in Phuket are Patong Beach, Phuket Town, Island Boat Tours, Rawai Village, Phuket Big Buddha, Karon Viewpoint, Wat Chalong, Phuket Trickeye Museum, Sirinat National Park, and Kata Beach. Choose one of the best Phuket luxury villas or Phuket beach villas from our site and make your trip an incredible experience. All our Phuket villas for rent provide a panoramic view and ultimate comfort.
View the full list of Phuket villa rental.
Bangkok Condos, Apartments & Houses
Offering spectacular and entertaing attractions, Bangkok creates a captivating impact on all types of travellers. If you manage to find one of the safest and most attractive Bangkok apartments or condos, you can make your trip more than exciting. A comfortable and peaceful rental house lets you explore Bangkok and experience its unique and vibrant culture in an inspired way.
Being the capital of Thailand, Bangkok offers a stunning experience for tourists. You can find many wonderful cultural and historical sights and amazing shopping destinations in this part of Thailand. The most popular places and attractions you need to visit in Bangkok are Wat Arun, The Grand Palace, Lumphini Park, Chao Phraya River, Chatuchak Weekend
Market, Wat Pho Temple, and Safari World.
When it comes to searching for accommodation, there are a multitude of choices. This includes Bangkok apartments for rent for vacations, luxurious condos, private houses in Bangkok, villas, serviced apartments, and many more options.
Our Bangkok rentals list comprises of luxury Bangkok apartments, condos and houses for rent. Here you can experience supreme comfort and relaxation. Providing much-needed privacy and safety, our Bangkok rentals make your vacation truly entertaining and enjoyable. We offer a perfect solution for every style and budget.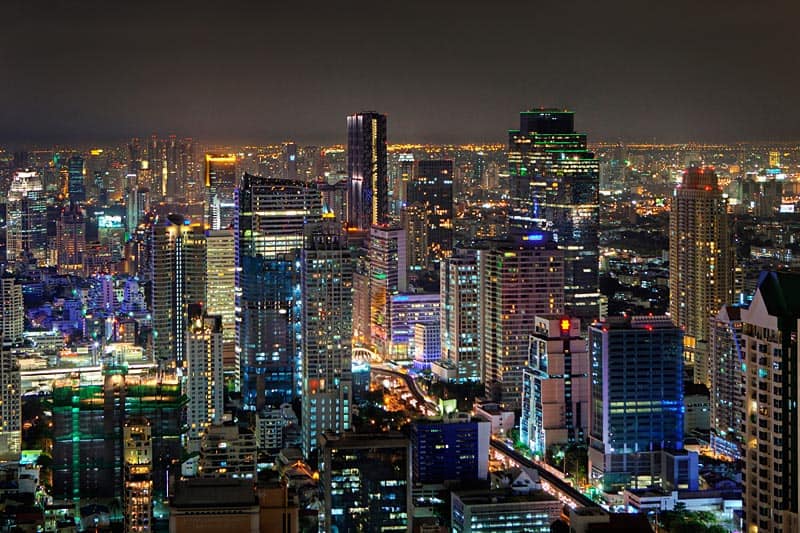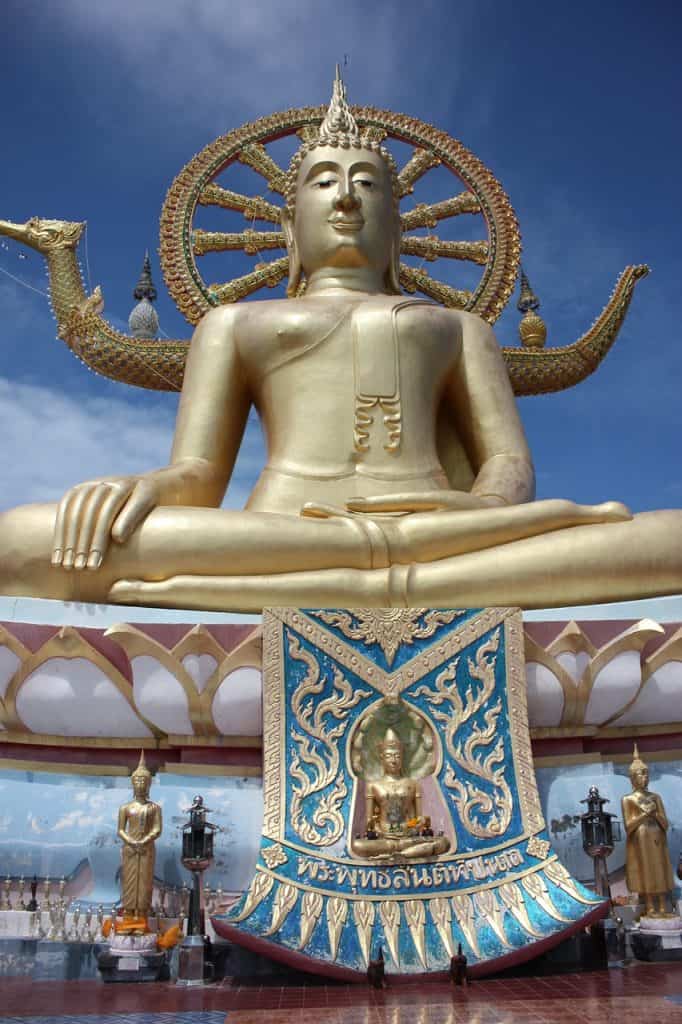 Koh Samui Villas for Rent
The magical charm of Koh Samui is equally appealing to budget travellers as well as the wealthiest holidaymakers. For accommodation, you can come across many luxury Koh Samui villas that offer supreme comfort and relaxation. If you are planning a perfect holiday experience, this unique island is the ultimate place to visit.
Accommodation never becomes a headache when you visit this part of the world. The best Koh Samui holiday villas offer everything you need, including infinity pools, private estates, beachfront locations, sea views and top-of-the-line amenities. Thailand Rentals has listed the cream of Koh Samui villa rentals, including Koh Samui beach villas to help you choose the best accommodation.
Some of the finest attractions in Koh Samui are Big Buddha, Hin Ta and Hin Yai Rocks, Angthong National Marine Park, Bophut's Fisherman's Village, Wat Plai Laem, Secret Buddha Garden, Namuang Waterfall and many more. You can also visit the nearby islands of Koh Phangan and Koh Tao by taking a boat ride. Amazing villas in Koh Samui along with the wonderful attractions will make your vacation truly memorable.
Using honest and accurate information provided by property owners and managers, at Thailand Rentals you can easily find suitable Koh Samui villas based on your budget and preferences. We have listed only the most reliable and reputed Koh Samui villas for rent.
Hua Hin Villas
Are you searching for a perfect romantic and elegant gateway holiday spot? Look no farther than Hua Hin in Thailand. This amazing town offers something for all generations. You can find many beautiful Hua Hin villas and seaside houses. Offering the finest comfort and amenities; the best Hua Hin holiday villas make accommodation irresistibly attractive.
If you want to take a break from the hustle and bustle of city life, you can choose this town to enjoy your holiday. Staying in one of the Hua Hin villa rentals equipped with an air of opulence, you can experience the amazing attractions this inspiring village offers. Some of the best Hua Hin attractions are Black Mountain Water Park, Khao Takiab, Phraya Nakhon Cave, Maruekhathaiyawan Palace, Cicada Market, Santorini Park Cha-Am and The Venezia Hua Hin.
The charming old-world feel of this town creates a captivating impression. Many Bangkok tourists spend their weekends in Hua Hin to revitalize their minds and body after a stressful week at work. You can easily choose one of the villas in Hua Hin located in a serene location. At Thailand Rentals, we offer in-depth information on the best Hua Hin luxury villas and other types of Hua Hin rentals available from owners and agents. Through our website, we help you make an informed decision on your property requirements that will help you find accommodation that fits your needs and budget.
Pattaya Villas & Condos
Pattaya does not need an introduction. It is one of the most sought-after tourist spots in the world. Offering unlimited entertainment, adventurous nightlife and shopping opportunities, it takes you to unprecedented heights of excitement and enjoyment. Don't worry about accommodation when you visit this stunning place. Many Pattaya villas & condos offer luxurious accommodation along with world-class amenities to make guests feel relaxed.
Providing detailed information on Pattaya holiday villas, Thailand Rentals helps you discover the best accommodation option on offer. We have listed the best Pattaya villa rentals on our website. Extensive research on many different Pattaya luxury villas has been carried out before choosing the best options. If you want to find the best Pattaya villas for rent, you can seek our expertise.
Being a dream destination that offers a beguiling range of attractions, Pattaya creates an overhauling impact on all kinds of visitors. Pattaya offers numerous attractions, including Sanctuary of Truth, Tiffany Cabaret Show, Floating Market, Nong Nooch Tropical Garden, Big Buddha Hill, Viewpoint, and Waterparks. The list goes endless.
When it comes to searching for the best villas in Pattaya, you can view those showcased on Thailand-rentals.com.
Krabi Villas
Situated in an area of limestone karsts and mangrove forests near the Andaman coastline, Krabi offers a visual treat to all travel addicts. It is home to many beautiful and inspiring places and in the region of 154 islands. Renowned for providing the best comfort and relaxation, Krabi villas take care of your accommodation needs. You can come across many different types of Krabi holiday villas to choose from at Thailand Rentals.
We offer the best information on Krabi villa rentals and other types of Krabi rentals choices. You can make the best decision with the help of the information provided. If you are looking to find the best villas in Krabi, please feel free to browse our website.
As a tourist destination, this place offers a perfect blend of rich and diverse landscapes, heritage, and culture. Words seem to fail the visual beauty of Krabi. You can also find numerous options for exploration and adventure. You can become engaged in many activities on offer after enjoying the supreme comfort and relaxation offered by renowned Krabi luxury villas.
Krabi is home to many unbelievable attractions, including Railay Beach and Caves, Wat Tham Sua, Klong Thom Hot Springs, Krabi Town, Thung Teao Forest Natural Park, Phi Phi Islands, Khao Khanab Nam, Ao Nang, Koh Lanta, Phra Nang Beach and many more. If you want to rejuvenate your mind and body, Krabi is an ideal destination to visit in southern Thailand.
Your Thailand Accommodation Needs Covered
At Thailand Rentals, you can find genuine and authentic information on Thailand villas, condos and other accommodation options. We do not mislead you with manipulated or false information. Reviews help you choose the best Thailand holiday villas with effortless ease and comfort. Thailand-rentals.com offers the most reliable portfolios of Thailand villa rentals situated at exotic or serene locations. You can choose one of the luxury beachfront or sea view villas with world-class amenities to make your vacation an incredibly relaxing and entertaining experience.
The Best Style of Property to Rent in Thailand
Rent Villas, Condos, Apartments & Houses in all the popular Thai cities and resort destinations
Earn $1,000's / month hosting your rental villa, condo or property with us...
A Complete Booking Solution for Property Owners
Learn more about our booking features
Sync your availability calendars with the following property portals:
Register for free
It takes only minutes to register for an account on Thailand-Rentals.com. You can choose to login using your Google, Facebook or Twitter credentials to make things easier for you.
Add your property listing
Adding your property listing couldn't be easier. Just complete the forms with your rental property details, prices and amenities and your villa will be submitted for review by one of our staff.
Upload beautiful images & video
You can upload upto 45 photos to showcase your rental villa, apartment, condo or house that will show off your property to its best and help convert visitors into bookings.
Sync your calendars
If you use Airbnb, Booking.com, VRBO or any of the other property rental portals you can easily sync your calendars using iCal format. Simply add the URL of the calendar feed and you can start to accept instant booking.
Receive reservations
Once your calendars are upto date, you can begin to accept Instant Bookings. Your calendars on Airbnb, Booking.com, HomeAway and other portals will be updated, which means you don't have to login to each account and update manually.
Build a successful business